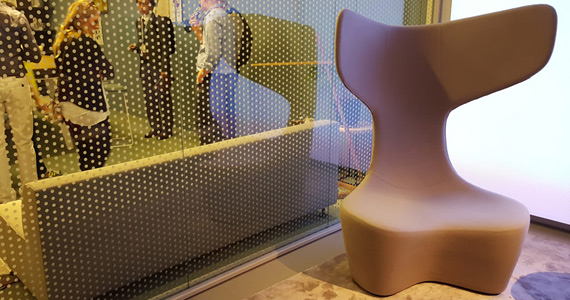 NEOCON 2016 Chemistry in Place captured NeoCon 2016 by using the "divide and conquer" approach, each team member observing elements of the show in one of five categories.
Click the image above to get a virtual tour of what we found this year.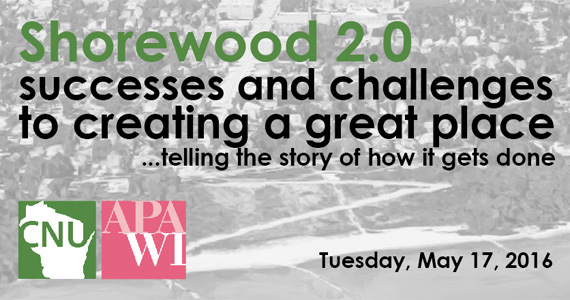 CNU-WI SHOREWOOD EVENT Pat Algiers is on the CNU-WI Board and chaired the CNU Shorewood event "Shorewood 2.0 - successes and challenges to creating a great place" on May 17, 2016.
Click the image above to visit Shorewood's Community Development website, then scroll and click the "CNU PRESENTATION LINK" to view the presentation that was given at the event by CNU members and Shorewood neighborhood planners.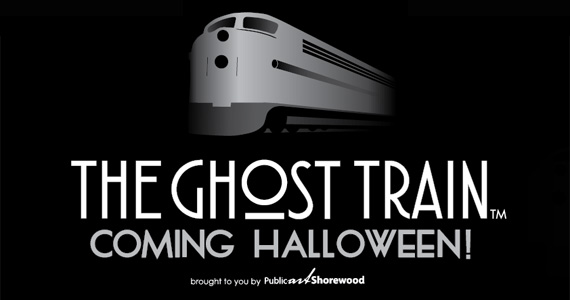 THE GHOST TRAIN - WUWM FEATURE Chemistry in Place has been volunteering time to help Public Art Shorewood bring the "Ghost Train" light installation to Shorewood, WI.
Click the image above to see and hear UW-Milwaukee's WUWM radio spot about the project.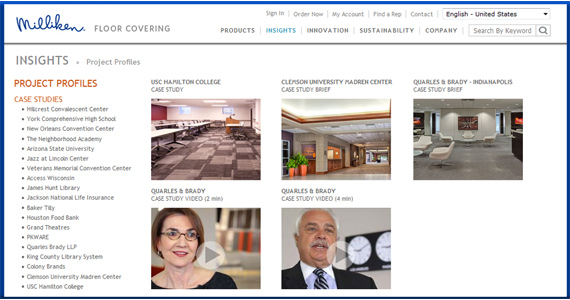 CHEMISTRY IN PLACE FEATURED ON MILLIKEN WEBSITE Chemistry in Place projects are now featured on Milliken's Project Profiles page.
Click the image above to check out Milliken's featured project page.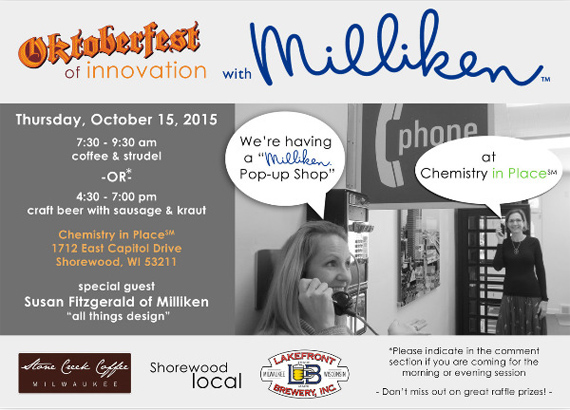 MILLIKEN POP-UP SHOP @ CHEMISTRY IN PLACE In October, Chemistry in Place teamed up with Milliken & Company to host an "Oktoberfest of Innovation" product launch pop – up shop. The event took place at Chemistry in Place.
Susan Fitzgerald, Milliken's senior textile designer presented, "all things design" showing innovative flooring options for commercial spaces.
Click the invitation above for more information and to see photos of the event.
A press release of the vent can be seen at: Urbran Milwaukee's Website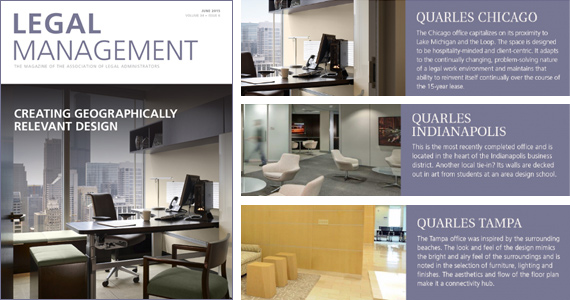 LEGAL MANAGEMENT - GEOGRAPHICALLY RELEVENT DESIGN Quarles & Brady's offices, designed by Chemistry in Place, are featured in the June issue of Legal Management. The design of each office is an aesthetic reflection of its geographical location and is highlighted by solid design features. Follow the link above to read the entire article.
Reprinted with permission from Legal Management magazine, Volume 34, Issue 6, published by the Association of Legal Administrators, www.legalmanagement.org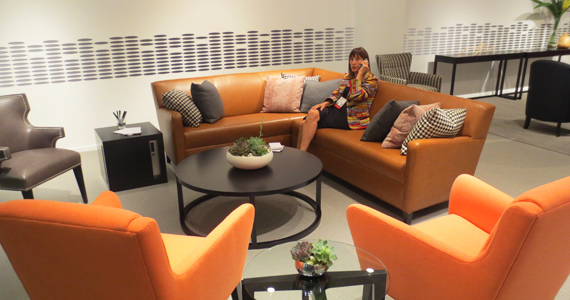 NEOCON 2015 Neocon 2015 - Does your outfit match your couch? Check out how the designers at Neocon show how fashion can mimic interior design and vice versa. Need a little color this summer? See what's hot now.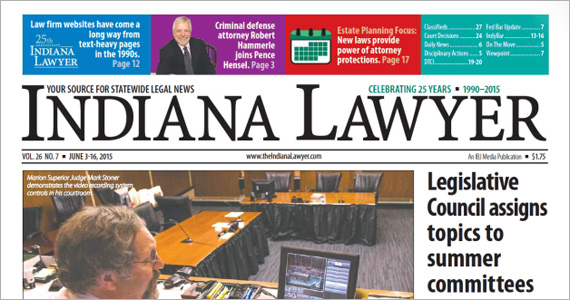 INDIANA LAWYER - MILLENIALS & COLLABORATIVE SPACES Quarles & Brady's Indianapolis office, designed by Chemistry in Place, features open and collaborative spaces used by clients and lawyers as alternative work spaces. Follow the link above to read the entire story.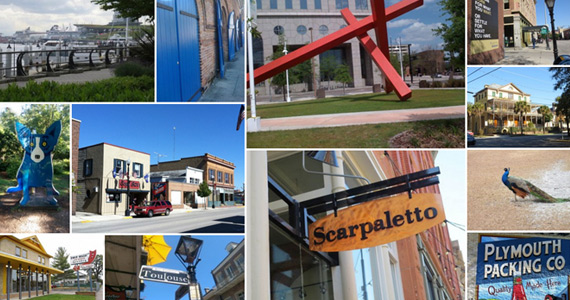 LOCALLY SUSTAINABLE 'Locally Sustainable' is an ongoing research project in which Chemistry in Place studies towns, cities, and villages and looks for answers as to what makes each place uniquely sustainable.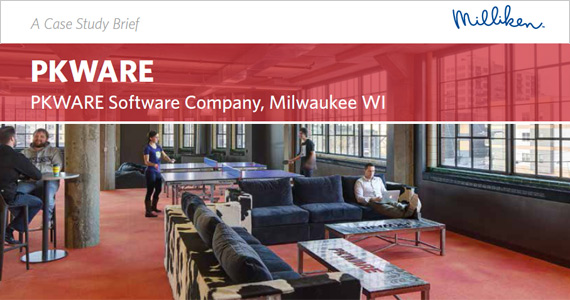 PKWARE: MILLIKEN CASE STUDY "This project highlights how PKWARE and design firm
Chemistry In Place partnered with Milliken to create a flexible and inspiring office, blending work and play for a collaborative environment like no other." Click the image above for the entire story.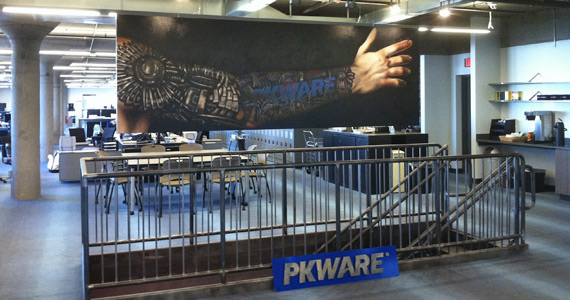 PKWARE: MILWAUKEE'S COOLEST OFFICES Milwaukee Biz Journal - PKWARE was featured in the Milwaukee Biz Journals for having one of Milwaukee's coolest offices.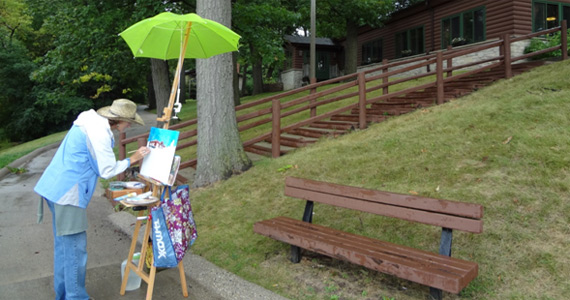 PLEIN AIR SHOREWOOD Plein Air Shorewood is an event where professional artists are invited to Shorewood to paint in the many beautiful locations the village has to offer. Shorewood boasts the third largest plein air event in the state based on artist sales and participation numbers of attendees and artists.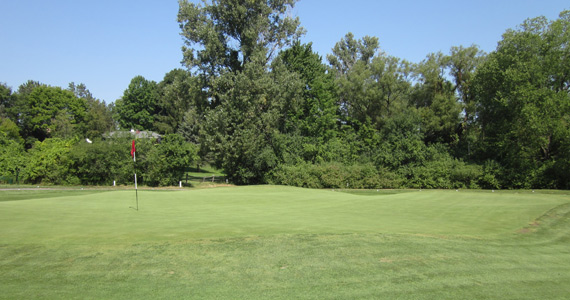 CARW 2014 GOLF OUTING SPONSORSHIP Chemistry in Place was a sponsor at the 2014 CARW Golf Outing's cocktail hour. Click the image for a recap of the golf outing.